Oct 27, 2020
Lose yourself first
I had been lost from a very young age, feeling like i had no purpose or no ambition throughout the years of adolescence, I did not really know where I was going in life, I tried so many different avenues, failing at pretty much every avenue, it wasn't me any of the avenues I tried that is why, I had no guidance from parents as a youngster and no boundaries to follow, finances were unobtainable because I riddled myself in debt with lack of management, i just lived day by day, with no plans of movement.
Over time, somehow, I found my feet and I started a business, I became a mum which was an instant fill and still always is, in the midst of this growth and this un-settlement period I also found love, after moving from an abusive relationship, finding someone who you believe cares for you really does take you somewhere different, everything was happy as far as I thought happiness went, I had everything I never had before, i had a family, my future was as clear as I had ever imagined it to be, I knew every step that was to be taken to fulfill the course of my life, I wanted my life to stay forever in these moments, a flowing business and a happy and healthy family as does anyone.
Then without warning everything flipped so quickly, I lost a family member to suicide then from this vivid trauma everything went sliding, my business failed because I had no energy to meet needs, my family broke, I lost friends as I hid away, and In the process of this I lost who i was, spiraling into deep depression and erratic thoughts, my nights were spent awake led amongst the silence, my days where spent on auto-pilot, i was in and out of sleep whenever I had a free day because i was taunted by the darkness and what led within it. For years this went on from 2016 up until recently, I lost Bryan to suicide in 2016, then my business collapsed and then my thought to be family diminished, It was all to much for me all at once;
When that happened with Bryan was extremely traumatizing, i still see it now, it will never go away, but following that came more trauma, the break down of myself *Blog coming soon* – Love to lose
I know now that this had to happen, I had to be here, but I did not know that until years after.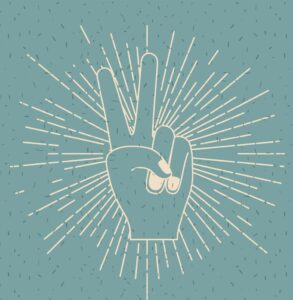 #imreachingyousoyoucanreachme
Message us on our facebook page if you are feeling lost.
It takes time to heal;
"Don't put pressure on yourself to heal, you need to sit with your feelings, good or bad."
I will never forget how irrelevant I felt in those years, how many times I hid away at social events just so I could cry, I did not know what I was doing, my life was chaotic because of the chain of losses I had to endure. Pain was everywhere, it toyed with my emotions daily, I did not see the joy of going on a wooded walk anymore, I did not appreciate the smiles of the people I loved – because I did not want too. I had to be depressed and at the time that is all I wanted to feel. It was a roller coaster, all I wanted to do was feel sad – because I was sad.
How long is a piece of string?
Losing yourself is a daunting thing, you can become so indulged in the loss that you are not the same person you used to be, people notice too, just remember that traumatic events can occur that are beyond your control. Recovering from any trauma is not going to happen overnight, it really is not. I have been lucky because from a young age I have always had to selfheal without the comfort of parents, so I have an already built-in path of self-recovery, and still, it takes me a while to heal from certain occurrences, but I know I would never give up because of the fact I have had to overcome so much already and I know that life will get tough again, because that is life it is just how it goes. Please, please do not tell yourself you do not want to feel like this no more – you are setting up a subconscious battle and it will make things harder. Accept how you are feeling and heal how you need to heal. It could take years; it could take months. If you are struggling and you are lost, remember that this emotion is frontal for a reason, try and sit with it.
#Selflove
Self-love is the key.
"We have to look upon ourselves as our best friends, as we are our keeper."
When enduring any hardship you are going to have to face some form of mental battle, and it does take its toll, when I were in my painful years I was such a different person in comparison to the person I am now, I lacked a lot of self-love, I would subconsciously punish myself and not eat, I wouldn't (couldn't) bathe for days, I wouldn't brush my hair, I drank a lot also – you get the jist, being depressed is a slow dark movement, self-priority goes out the window and you don't care how you see yourself or how anyone else sees you, because who cares about you, you don't even care about you, so why should others?
But
Self-love is the number one priority, and we must look upon ourselves as our best friends, as we are our keeper. You must respect yourself through all stages, it is okay to not have it all together at this moment, but you can get there and work it all out. You need to look after yourself, wash and eat and keep hydrated treat yourself if you are ill when you having a negative state of mind, I promise you it is going to be okay, if you are struggling – reach out to someone, we @ SAPUK can help too, we know how difficult it can be explaining how your mind is especially to people you love, technically we would be strangers to you so it would come more of an ease to speak with us about what is on your mind 😊
When it was dark for me, I slept a lot and found myself isolating myself craving to just be alone, I would just let the days pass, there was not a way I was getting a quick route out of this, I had to just be who I was at that time. My vision of who I was to be had crumbled, I had no desire for my later life, and this is when I became lost.
During all of this, there was a short period of time when my body and mind started to shut down and I went into 'rest mode'. I closed the curtains and i led in bed for days whenever I was able, getting up to fulfil basic needs, a quick piece of toast, toilet and back to bed. I slept and just led there in the dark with no noise, my mind and body did this because of all the trauma that was surrounding me, I needed to rest, my mind needed to rest, so I did (please do not ignore signs like these!). Whilst in my rest period, months after the initial event, my mind started to unfold and I began to try to figure out how I could fix this, how could I channel my energy, what can I do to help, my mind was ticking for a recovery route.
I created SAPUK (Suicide Awareness Prevention UK) in December 2016 and launched it in January 2017, it is centralized around my pain truly, the birth of my trauma, but it worked, I managed to divert my pain by sharing quotes, I lost myself in now helping others because I didn't want anyone to go through what we went through that night, I found my path whilst I sat with my pain and when I thought I had lost my future I realized that my future was only beginning.
I am still recovering from many things, but from my personal experience if you let yourself rest and then keep yourself busy and sit with your feelings when you need to you will recover, it is okay if it still hurts, this is normal too… Just sit with it and let it pass.
I have had an enlightening path of self-discovery this year after just existing for so long, and I hope my story can help you to get on your path.
My next blog is September 4th, 2016, this will talk about suicide and contain triggers, please do not read if you feel your mental health may falter, but this is where it all began for me, from this painful day.
RIP Bryan Baron, you will always be SAPUK's centre.
Peace&Love